Meet our French teachers…Anna, Valentine and Jennifer
Anna:
Anna has spoken French since age 7 when she first lived in France and was immersed in the language. She has spent a total of 6 years in France (in Paris, Brittany, and the Limousin) as a student, teacher, and researcher. After majoring in French at Bowdoin College, Anna spent 3 years teaching middle and high school French and then taught undergraduate French classes while in graduate school. Anna received her PhD in French Linguistics from the University of Texas at Austin in 2016, her dissertation focusing on French, Arabic and/or Berber language socialization of the families of women of North African origin in France. She moved to Salt Lake City in 2017 and will be teaching at the elementary level in the French dual language immersion program. She teaches classes with the Alliance Française, offers private tutoring and does translation between English and French.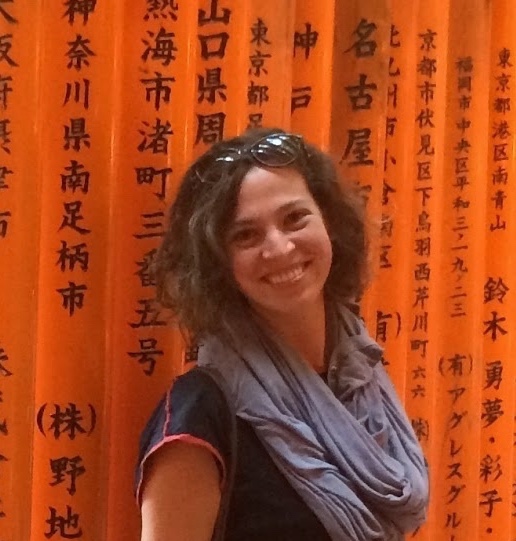 **********************************************************************************
Valentine:
I was born and raised in France. After obtaining a Master's Degree in Medical Law at Nancy Law School, I moved to Paris where I worked as a legal expert for 4 years before moving to Utah last year. I've started to work as a French teaching assistant in an elementary school. Then, I began substituting for French teachers in various schools and districts and also gave classes with the Alliance Française. I really enjoy teaching the French language and sharing the French culture with people from all ages and backgrounds.
*************************************************************************************************
Jennifer:

Jennifer studied French at the University of Utah, graduating with a B.A. in 2005 and an M.A. in 2014. She has traveled and lived in France, including Nice, Grenoble, Normandy and Paris. She and her husband worked on an online film project for a Parisian film company Celluloid Dreams in 2010. She got to know French culture as a young girl through contact with a French family who is very close with her own family and who live near Grenoble, France. She is from Jackson Hole, Wyoming and has also lived in Tucson, Arizona and Brighton, England. She moved back to Salt Lake from Paris in 2011 to pursue an eventual Master's degree and take advantage of the outdoors and the culture of the city. She enjoys cooking French and Moroccan food and practicing yoga. She offers private tutoring in addition to teaching group 
courses.